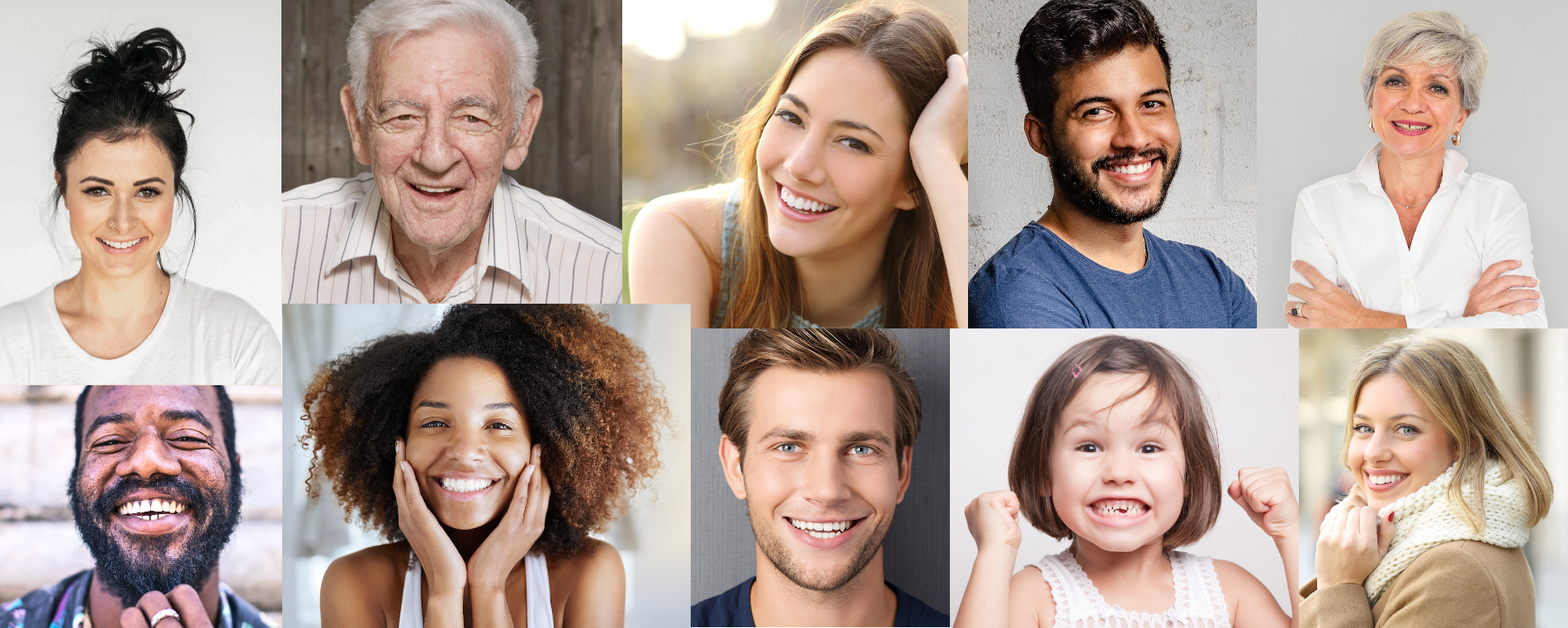 Committed to:
Dental Excellence
AND
Patient Empowerment
Our Philosophy
We are committed to providing you with the highest quality dental care in a compassionate and caring environment. We believe in providing our patients with clear diagnoses and comprehensible treatment options… thereby empowering you with choice in your dental care.
For over 35 years, we've been providing exceptional dental care to our patients. If you're looking for great dental care… Contact our office today!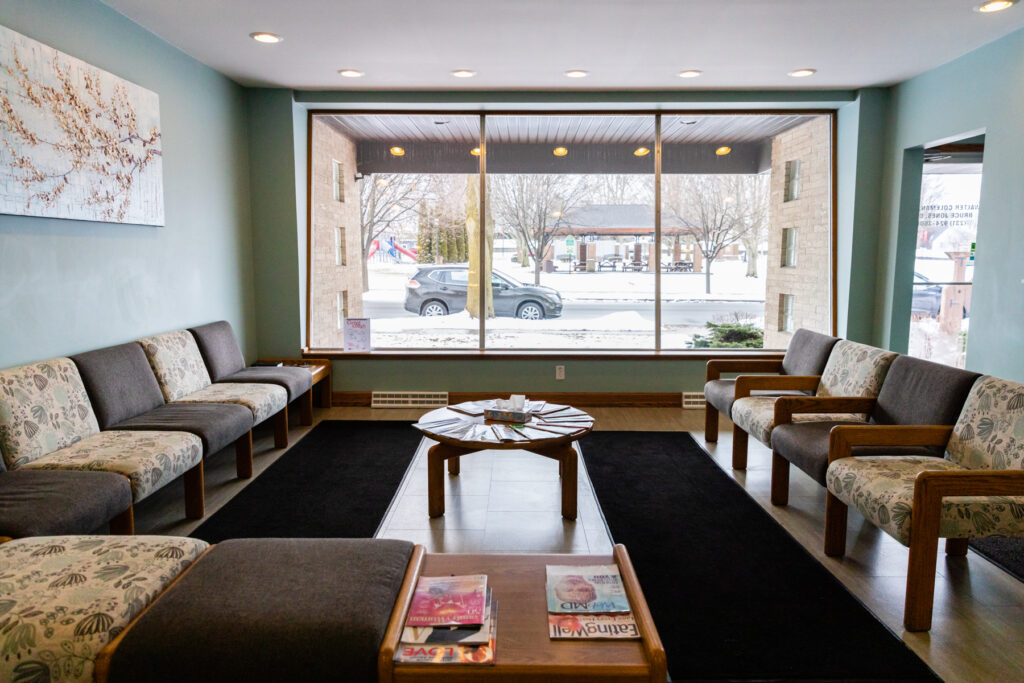 Services Offered
Fremont Dental offers a wide array of dental services allowing you to meet nearly all of your dental treatment needs at one location and by providers in whom you trust! If you have questions about any of our services (or are simply curious about a service not listed here) , feel free to ask!


Regular dental cleanings are an essential part of good oral hygiene. Even with excellent home care, tartar will still build up on your teeth. Unlike plaque which can be easily removed via brushing and flossing, tartar is far more tenatious and it's removal typically requires the services of an oral health care professional (such as your hygienist).
Cleanings


Although no one desires to receive a dental filling, nearly everyone will need at least a few over their lifetime. Dental fillings are used to repair teeth damaged by decay or trauma and can also be used to restore the esthetic appearance of the teeth. The basic process involves removing a portion of the tooth and replacing it with restorative material.
Fillings

At Fremont Dental, we understand that bringing your child to the dentist can be nearly as stressful for you as it is your child. With that in mind, we strive to ensure positive experiences for our smallest patients thereby establishing healthy relationships between your child and their dental care providers for years to come.
Kids' Dentistry


Braces are used to move teeth into a more ideal position and adjust how they bite together. There are numerous reasons why one might pursue therapy via braces. The most common are: esthetics, TMJ/TMD pain, difficulty chewing and eating, sleep apnea, clenching and/or grinding, or speech impediments.
Braces


Crowns can serve numerous purposes and some of the more common reasons to need one are to protect a weak tooth that has been heavily restored and/or is cracked, to improve esthetics, or in the restoration of a dental implant. Veneers are similar to crowns, but only cover a portion of the tooth and are primarily used to improve esthetics.
Crowns and Veneers


Bridges are used to replace missing teeth and typically consist of 2 or more crowns and 1 or more artificial teeth which are all connected as a single restoration. The crowns of the bridge are then cemented to the teeth on either side of the tooth or teeth being replaced. The end result is a restoration which bridges the gap left by the missing teeth.
Bridges


When the pulp of a tooth becomes infected (usually because of decay or a tooth fracture), a root canal is often indicated. During a root canal, the infected pulp is removed and the inside of the tooth is carefully cleaned, disinfected, and filled with a special root canal filling material. Afterwards, the tooth is restored with either a crown or filling.
Root Canals


At some point, most of us will find ourselves in need of having a tooth removed. And, although the thought of it can be quite disturbing, that action of doing so doesn't necessarily need to be. Fremont Dental has vast experience with tooth removal and is able to perform all types of extractions, including extractions of impacted teeth.
Extractions


TMD (aka TMJ or Temporomandibular Disorder) is an often misunderstood and/or misdiagnosed condition in which numerous symptoms occuring from the top of one's head down past their shoulders are often present. Our philosophy in treating this condition is that good outcomes come from proper diagnoses and patient education.
TMD Therapy


A dental implant serves as a substitute for the root of a missing tooth and is an excellent anchor on which to attach a replacement tooth (or teeth). Working with an oral surgeon, Fremont Dental can restore missing teeth with teeth which look and feel more natural than that of traditional replacement options.
Dental Implants


Often times during denture fabrication, esthetics and appearance are given significant consideration while comfort and function are left to be addressed as after thought. At Fremont Dental, we believe in the old adage "form follows function". As such, we make our dentures with function as our guiding principle in order to achieve the best results possible.
Dentures and Partials


Anxiety is quite common… especially when it comes to dentistry. If you find yourself anxious about dental work, you're likely in the MAJORITY. At Fremont Dental, we strive to make dental treatment as comforable as possible for every patient via numerous different methods up to and including oral sedative medications.
Anxiety Relief
All services offered are performed by general dentists (or dental hygienists when appropriate).
Reviews
Brandon Petrowski
December 1, 2022.
Excellent dentist office. All the staff are super friendly and helpful. They are quick and professional. I highly recommend them to anyone in the area. I have never heard a bad word about them from anyone in the community.
Randi Osborn
June 29, 2022.
I drive an hour to see Dr. Coleman. He is excellent!
Cathy Forbes
May 17, 2022.
Dr. Coleman is the best dentist I've ever had. He is friendly, most helpful with making decisions about my dental care, and makes dental work as easy and painless as possible.The hygienists are the best, as is everyone in the office.
Amanda Dickerson
December 14, 2021.
The entire staff at Fremont Dental Associates is amazing! Doctor Coleman is so kind & does an incredible job making me feel comfortable at each visit. Every single person I've met at the office has been so helpful and sweet. I'll recommend Dr. Coleman & his incredible group to anyone. The BEST!
Marissa Rodriguez
July 26, 2021.
This has been my dentist since high school (2010). I have gotten braces, retainers, fillings, and good referrals for when I need extractions. The staff is friendly and welcoming. My DA's know where I went to college and how long I've been married— it's like family working on my teeth. Even though I've moved an hour away from the Fremont area, I still choose to go to Dr. Coleman. I highly recommend him to anyone who needs dental work.
Jon Hutchens
July 7, 2021.
My experience at Fremont dental has been the best of my life. The staff are great. Dr. Coleman is considerate, thoughtful and wants to get you the best results. He really cares about his patients.
Brittany Giddings
March 4, 2021.
I honestly can not say enough amazing things about this office and all the people who fill it! they are the most genuine and honest people you will meet. walking into the office ALWAYS being greated with huge smiles and such a homey feeling! they are a family and take care of their patients just as one of there own. children LOVE them and they work so well with all of them!! if you are looking for absolutely any dental work, this is the place to go!!
Review Us On